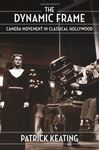 Title
The Dynamic Frame: Camera Movement in Classical Hollywood
Description
The camera's movement in a film may seem straightforward or merely technical. Yet skillfully deployed pans, tilts, dollies, cranes, and zooms can express the emotions of a character, convey attitude and irony, or even challenge an ideological stance. In The Dynamic Frame, Patrick Keating offers an innovative history of the aesthetics of the camera that examines how camera movement shaped the classical Hollywood style.

In careful readings of dozens of films, including Sunrise, The Grapes of Wrath, Rear Window, Sunset Boulevard, and Touch of Evil, Keating explores how major figures such as F. W. Murnau, Orson Welles, and Alfred Hitchcock used camera movement to enrich their stories and deepen their themes. Balancing close analysis with a broader poetics of camera movement, Keating uses archival research to chronicle the technological breakthroughs and the changing division of labor that allowed for new possibilities, as well as the shifting political and cultural contexts that inspired filmmakers to use technology in new ways. An original history of film techniques and aesthetics, The Dynamic Frameshows that the classical Hollywood camera moves not to imitate the actions of an omniscient observer but rather to produce the interplay of concealment and revelation that is an essential part of the exchange between film and viewer.
Publisher
Columbia University Press
Keywords
American cinema, German angles, scene construction, art of disclosure, Sunrise, Grapes of Wrath, Rear Window, Sunset Boulevard, Touch of Evil
Disciplines
Communication | Film and Media Studies
Original Publication Information
Columbia University Press
Recommended Citation
Keating, P. (2019). The dynamic frame: Camera movement in classical Hollywood. Columbia University Press.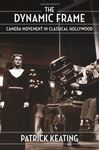 COinS