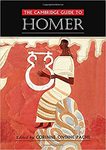 Title
The Cambridge Guide to Homer
Description
From its ancient incarnation as a song to recent translations in modern languages, Homeric epic remains an abiding source of inspiration for both scholars and artists that transcends temporal and linguistic boundaries. The Cambridge Guide to Homer examines the influence and meaning of Homeric poetry from its earliest form as ancient Greek song to its current status in world literature, presenting the information in a synthetic manner that allows the reader to gain an understanding of the different strands of Homeric studies. The volume is structured around three main themes: Homeric Song and Text; the Homeric World, and Homer in the World. Each section starts with a series of 'macropedia' essays arranged thematically that are accompanied by shorter complementary 'micropedia' articles. The Cambridge Guide to Homer thus traces the many routes taken by Homeric epic in the ancient world and its continuing relevance in different periods and cultures.
Publication Date
4-16-2020
Publisher
Cambridge University Press
Keywords
Homer, Homeric, interpretation, criticism, impact
Disciplines
Arts and Humanities | Classics
Original Publication Information
Cambridge University Press
Recommended Citation
Pache, C. O. (Ed.). (2020). The Cambridge guide to Homer. Cambridge University Press.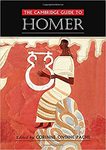 COinS