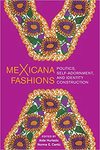 Title
MeXicana Fashions: Politics, Self-Adornment, and Identity Construction
Description
Collecting the perspectives of scholars who reflect on their own relationships to particular garments, analyze the politics of dress, and examine the role of consumerism and entrepreneurialism in the production of creating and selling a style, meXicana Fashions examines and searches for meaning in these visible, performative aspects of identity.
Focusing primarily on Chicanas but also considering trends connected to other Latin American communities, the authors highlight specific constituencies that are defined by region ("Tejana style," "L.A. style"), age group ("homie," "chola"), and social class (marked by haute couture labels such as Carolina Herrera and Oscar de la Renta). The essays acknowledge the complex layers of these styles, which are not mutually exclusive but instead reflect a range of intersections in occupation, origin, personality, sexuality, and fads. Other elements include urban indigenous fashion shows, the shifting quinceañera market, "walking altars" on the Days of the Dead, plus-size clothing, huipiles in the workplace, and dressing in drag. Together, these chapters illuminate the full array of messages woven into a vibrant social fabric.
Publication Date
1-10-2020
Publisher
University of Texas Press
Disciplines
Arts and Humanities | Latin American Languages and Societies
Original Publication Information
University of Texas Press
Recommended Citation
Hurtado, A., & Cantú, N. E. (Eds.). (2020). MeXicana fashions: Politics, self-adornment, and identity construction. University of Texas Press.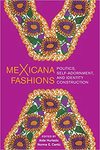 COinS