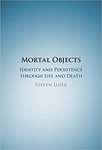 Title
Mortal Objects: Identity and Persistence Through Life and Death
Description
How might we change ourselves without ending our existence? What could we become, if we had access to an advanced form of bioengineering that allowed us dramatically to alter our genome? Could we remain in existence after ceasing to be alive? What is it to be human? Might we still exist after changing ourselves into something that is not human? What is the significance of human extinction? Steven Luper addresses these questions and more in this thought-provoking study. He defends an animalist account, which says that we are organisms, but claims that we are also material objects. His book goes to the heart of the most complex questions about what we are and what we might become. Using case studies from the life sciences as well as thought experiments, Luper develops a new way of thinking about the nature of life and death, and whether and how human extinction matters.
Publication Date
2-17-2022
Publisher
Cambridge University Press
Keywords
philosophy, object philosophy, ontology, organisms, life, death, posthumanism, epistemology
Disciplines
Arts and Humanities | Philosophy
Original Publication Information
Cambridge University Press
Recommended Citation
Luper, S. (2022). Mortal objects: Identity and persistence through life and death. Cambridge University Press.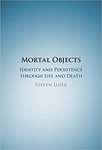 COinS