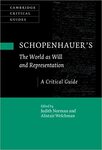 Title
Schopenhauer's The World as Will and Representation: A Critical Guide
Description
Schopenhauer's The World as Will and Representation is one of the central texts in the history of Western philosophy. It is one of the last monuments to the project of grand synthetic philosophical system-building, where a single, unified work could aim to clarify, resolve, and ground all the central questions of metaphysics, epistemology, ethics, religion, aesthetics and science. Poorly received at its initial publication, it soon became a powerful cultural force, inspiring not only philosophers but also artists, writers and musicians, and attracting a large popular audience of non-scholars. Perhaps equally importantly, Schopenhauer was one of the first European philosophers to take non-Western thought seriously and to treat it as a living tradition rather than as a mere object of study. This volume of new essays showcases the enormous variety of contemporary scholarship on this monumental text, as well as its enduring relevance.
Publication Date
12-22-2022
Publisher
Cambridge University Press
Keywords
Arthur Schopenhauer, philosophy, will, idea, theory of knowledge
Disciplines
Arts and Humanities | Philosophy
Original Publication Information
Cambridge University Press
Recommended Citation
Norman, J., & Welchman, A. (Eds.). (2022). Schopenhauer's The world as will and representation: A critical guide. Cambridge University Press.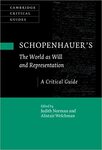 COinS