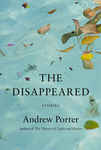 Title
The Disappeared: Stories
Description
A collection of stories that trace the threads of loss and displacement running through all our lives, by the acclaimed, award-winning author of The Theory of Light and Matter
A husband and wife hear a mysterious bump in the night. A father mourns the closeness he has lost with his son. A friendship with a married couple turns into a dangerous codependency. With gorgeous sensitivity, assurance, and a propulsive sense of menace, these stories center on disappearances both literal and figurative—lives and loves that are cut short, the vanishing of one's youthful self. From San Antonio to Austin, from the clamor of a crowded restaurant to the cigarette at a lonely kitchen table, Andrew Porter captures each of these relationships mid-flight, every individual life punctuated by loss and beauty and need. The Disappeared reaffirms the undeniable artistry of a contemporary master of the form.
Publication Date
4-11-2023
Keywords
fiction, short stories
Disciplines
Arts and Humanities | Creative Writing
Original Publication Information
Knopf
Recommended Citation
Porter, A. (2023). The disappeared: Stories. Knopf.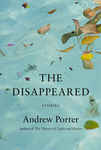 COinS