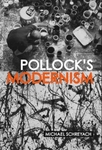 Title
Pollock's Modernism
Description
Pollock's Modernism provides a new interpretation of the art of Jackson Pollock (1912–1956), one that is based on a phenomenological investigation of the pictorial effects of particular paintings. Focusing on major works that span the artist's career – including Mural (1943), Cathedral (1947), Number 1A, 1948, One: Number 31, 1950, and Portrait and a Dream (1953) – Michael Schreyach argues that Pollock's achievement is best understood by attending to how, technically and formally, he instituted certain modes of pictorial address and structures of beholding in his paintings. From this perspective, Pollock is shown to be an artist who transformed the means by which the phenomenological interdependence of sensation and cognition in our embodied experience could be represented. Offering a provocative counter-argument to dominant accounts of Pollock's work, this book advances bold claims about Pollock's intentions as they are expressed in his art, and illuminates what constituted the artist's unique form of modernism at mid-century.
Publisher
Yale University Press
Keywords
Jackson Pollock, modernism, abstract expressionism
Disciplines
Arts and Humanities | History of Art, Architecture, and Archaeology
Original Publication Information
Yale University Press
Recommended Citation
Schreyach, Michael. Pollock's Modernism (New Haven and London: Yale University Press, 2017).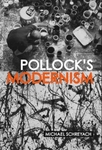 COinS