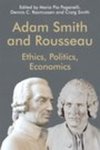 Title
Adam Smith and Rousseau: Ethics, Politics, Economics
Description
This collection brings together an international and interdisciplinary group of Adam Smith and Jean-Jacques Rousseau scholars to explore the key shared concerns of these two great thinkers in politics, philosophy, economics, history and literature.

Rousseau (1712-78) and Smith (1723-90) are two of the foremost thinkers of the European Enlightenment. They both made seminal contributions to moral and political philosophy and shaped some of the key concepts of modern political economy. Among Smith's first published works was a letter to the Edinburgh Review where he discusses Rousseau's Discourse on the Origin of Inequality. Smith continued to engage with Rousseau's work and to explore many shared themes such as sympathy, political economy, sentiment and inequality. Though we have no solid evidence that they met in person, we do know that they shared many friends and interlocutors. In particular, David Hume was Smith's closest intellectual associate and was also the one who arranged for Rousseau's stay in England in 1766.
Publisher
Edinburgh University Press
Keywords
Jean-Jacques Rousseau, Adam Smith, ethics, political science, economics, philosophy, Enlightement
Disciplines
Economics | Social and Behavioral Sciences
Table of Contents
Introduction / Maria Fia Paganelli, Dennis C. Rasmussen, Craig Smith -- On the place of politics in commercial society / R yan Patrick Hanley -- Rousseau and the Scottish enlightenment : connections and disconnections / Mark Hulliung -- The role of interpersonal comparisons in moral learning and the sources of recognition respect : Jean-Jacques Rousseau's amour-propre and Adam Smith's sympathy / Christel Fricke -- Actors and spectators : Rousseau's contribution to the eighteenth-century debate on self-interest / Mark J. Hill -- Pursuing sympathy without vanity : interpreting Smith's critique of Rousseau through Smith's critique of Mandeville / John McHugh -- Adam Smith and Jean-Jacques Rousseau on the vices of the marketplace / Michael Schleeter -- Julie's Garden and the impartial spectator : an examination of Smithian themes in Rousseau's La Nouvelle Héloïse / Tabitha Baker -- Sentimental conviction : Rousseau's apologia and the impartial spectator / Adam Schoene -- Being and appearing : self-falsification, exchange and freedom in Rousseau and Adam Smith / Charles L. Griswold -- Citizens, markets and social order : an Aristotelian reading of Smith and Rousseau on justice / Jimena Hurtado -- Smith, Rousseau and the true spirit of a republican / Dennis C. Rasmussen -- Left to their own devices : Smith and Rousseau on public opinion and the role of the state / J ason Neidleman -- ' Savage Patriotism', justice and cosmopolitics in Smith and Rousseau / Neil Saccamano.
Original Publication Information
Edinburgh University Press
Recommended Citation
Paganelli, M. P., Rasmussen, D. C., & Smith, C. (Eds.). (2018). Adam Smith and Rousseau: Ethics, politics, economics. Edinburgh University Press.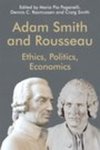 COinS