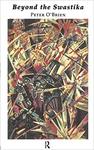 Title
Beyond the Swastika
Description
Since unification, alarmist reports of neo-Nazi attacks against foreign workers and new immigrants have led to fears that Germany is reverting to a xenophobic nationalist stance. Peter O'Brien argues that fears of a resurgent German nationalism are overstated. He traces, in the policies of the Federal Republic, a longstanding and steadily increasing commitment to the liberal principles of the Basic Law, which legally protect foreigners from hostile German nationalism. The real cause for concern in Germany, O'Brien argues, is the very entrenched liberalism which holds nationalism in check; a 'technocratic liberalism' which overzealously protects Germany's liberal democracy and prevents minority groups from achieving full rights of political participation.
Keywords
Germany, ethnic relations, nationalism, liberalism, racism, xenophobia
Disciplines
Political Science | Social and Behavioral Sciences
Table of Contents
1. Germany Between Nationalism and Liberalism -- 2. Escaping the Past -- 3. Liberalizing Auslanderpolitik 1969-1982 -- 4. Conservative Liberalism 1982-1990 -- 5. United Germany: Bundesrepublik or Deutschland?
Original Publication Information
Routledge
Recommended Citation
O'Brien, P. (1996). Beyond the swastika. Routledge.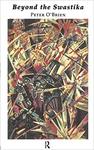 COinS