Tipití: Journal of the Society for the Anthropology of Lowland South America is the only refereed journal entirely dedicated to lowland South America. Tipití is increasingly recognized as an established and cutting-edge journal for lowland South American anthropology scholarship. Although lowland South American anthropology is far from being a unified, homogeneous field of research, it is renewing anthropological thinking on a number of issues through its debates and its diversity. And although various schools of Amazonian anthropology, rooted in different national traditions, co-exist today, they all share the same commitment to ethnography, as well as the view that it is through advancing cross-cultural comparative research that lowland South American specialists will contribute to anthropological theory. Tipití is committed to providing a space for such a diverse intellectual meeting-ground.
Current Issue: Volume 14, Issue 2 (2016) Special Issue in Honor of Terence Turner
The articles in this issue were presented in a session at the 2013 meetings of the American Anthropological Association in honor of Terence Turner. The session was organized by two of Turner's students, Suzanne Oakdale and Michael Cepek. Both have long played leading roles in the Society for the Anthropology of Lowland South America. As guest editor, Dr. Oakdale has overseen the refining of the papers for this issue. The articles are somewhat unique for Tipití in their focus on non-Amazonian themes. Taken together with the books reviewed in this issue, they exemplify the influence of Amazonian anthropology beyond Amazonia. Special thanks to the Fajans-Turner family for photographs and to Lauren Alston Bridges and Afonso Alves of the College of William and Mary and Barbara Watanabe, Kristen Quarles, and Judith Andrews of the Department of Anthropology of the Smithsonian National Museum of Natural History, and John Taylor of bepress Consulting Services for assistance with editing and production.
Introduction
Articles
Tribute
Reviews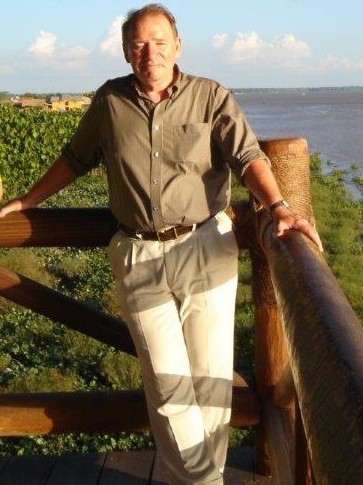 Editors
Guest Editor

Suzanne Oakdale

Editor

Stephanie W. Alemán
Editor
William H. Fisher